EVALUASI PENERAPAN TRANSFER PRICING PT ABC
Keywords:
Evaluation, Suitability, Method Transfer Pricing, PER-32/PJ/2011
Abstract
Tax Avoidance is a phenomenon that has existed since Taxes were known. One of the most commonly used mechanisms is Transfer Pricing. Transfer Pricing itself is something that is not prohibited by law. However, due to the company's competitive competition, Transfer Pricing is connoted as something negative or an abuse of Transfer Pricing, so that in Indonesia itself has made Transfer Pricing Documentation, to find out whether the application of Transfer Pricing transactions is in accordance with the fairness and business practice or not. The purpose of this study is to find out how to evaluate, apply the Transfer Pricing method according to the Regulation of the Directorate General of Taxes No.32/PJ/2011. The research methodology is a literature study by studying written materials and field studies. The results of this study indicate that PT. ABC applies the transfer price in accordance with Perdirjen No.32/PJ/2011
References
DPK Apindo kabupaten Bekasi. 2022. Transfer Pricing Documentation. Tersedia di https://dpkapindokabbekasi.or.id/wp-content/uploads/2020/08/Trainingtransfer-pricing-Perpajakan.pdf. Diakses 11 Maret 2022.
Kamus Besar Bahasa Indonesia.[Online]. Tersedia di https://kbbi.kata.web.id/kesesuaian/. Diakses 10 Juni 2022.
Kamus Besar Bahasa Indonesia.[Online]. Tersedia di https://kbbi.web.id/metode. Diakses 13 Juni 2022.
Ortax. 2021. Transfer Pricing Documentation. Tersedia di https://ortax.org/subjek-pilihan/tp-doc. Diakses 11 Maret 2022.
Peraturan Direktorat Jenderal Pajak PER-32/PJ/2011.
Peraturan Direktorat Jenderal Pajak PER-22/PJ/2013.
Pohan, Chairil Anwar. 2018. Pedoman Lengkap Pajak Internasional: Konsep, Strategi, dan Penerapan. Jakarta: PT. Gramedia Pustaka Utama.
Republik Indonesia, Peraturan Menteri Keuangan RI Nomor : 213/PMK.03/2016 Tentang Jenis Dokumen Yang Wajib Disimpan Oleh Wajib Pajak Yang Melakukan Transaksi Dengan Para Pihak Yang Mempunyai Hubungan Istimewa.
Simanjutak, Timbul Hamonangan. 2019. Perpajakan Internasional. Yogyakarta.
Tampubolon, Karianton., Zulham Al Farizi. 2018. Transfer Pricing & Cara Membuat TP DOC. Yogyakarta: Deepublish.
Wahyudi, Dudi. 2017. Pajak Internasional dan Transfer Pricing. Yogyakarta: Leutikaprio.
Wirawan. 2015. Evaluasi: Teori, Model, Standar, Aplikasi dan Profesi. Jakarta: PT Rajagrafindo Persada.
Wisanggeni, Irwan. 2019. Pajak Internasional: Tinjauan Praktis. Jakarta: Mitra Wacana Media.
Zulaikha, Sharifah Binti Syed Jaafar. 2013. Relationship between stock market and macroeconomics variables. 5 A Learning Centre.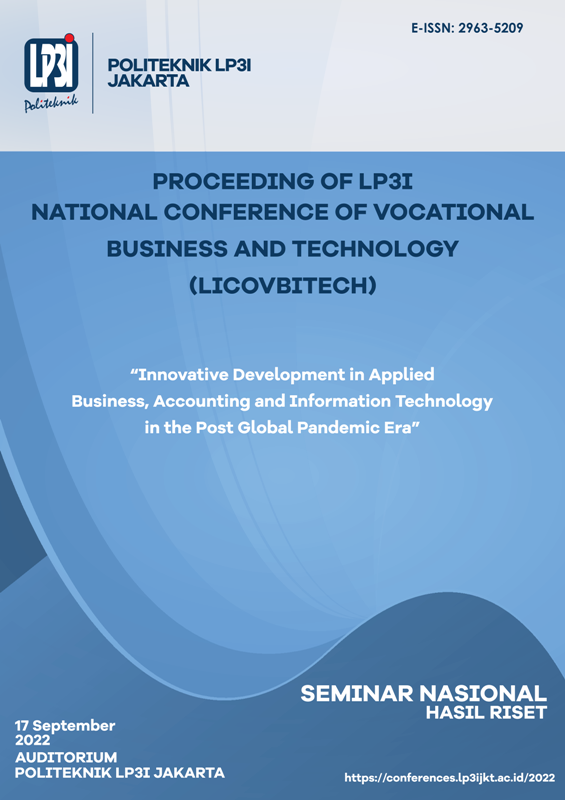 Downloads
License
Copyright (c) 2022 Author
This work is licensed under a Creative Commons Attribution-ShareAlike 4.0 International License.